Just over 5 months ago, I went on a recovery run with two mamas from the Moms Run This Town Facebook group to which I belong. It was a week after my PR half, where I definitely left it all out on the course. I took a much-needed week off from running after that race. I wanted to get an easy 4 mile run in the following weekend, and was invited to join two runners who were going to be doing an easy 4 miles together.
Those two runners were Katie and Jen, and I am not exaggerating when I say that day was a turning point for me in my running. I had never ran with either of these women, and while Katie knew a bit about my running history, Jen and I had barely spoke prior to the run as she had just joined our group. So, of course we spent a good deal of time getting acquainted and sharing general bits of info about ourselves. I don't recall much at all of what we talked about during that morning run, but there is one thing I remember very well. I had told Jen that I had ran in a few half-marathons, but that I couldn't see myself running in a full. The desire was there, but I didn't think I could handle the training... not so much physically, but the time and mileage commitment. Jen turned to me mid-stride and said, "You could run a marathon tomorrow if you wanted to."
Those words left an imprint on my mind that day, and again when Jen repeated them a week later during our first of many long runs together. I had never shared with anyone that I even wanted to run a marathon... I didn't even know I wanted to until I said it out loud, in fact. But Jen's response is what really got me to thinking about it, and just 5 weeks later, on New Year's Eve (before the race fee increased!) I registered for my first marathon.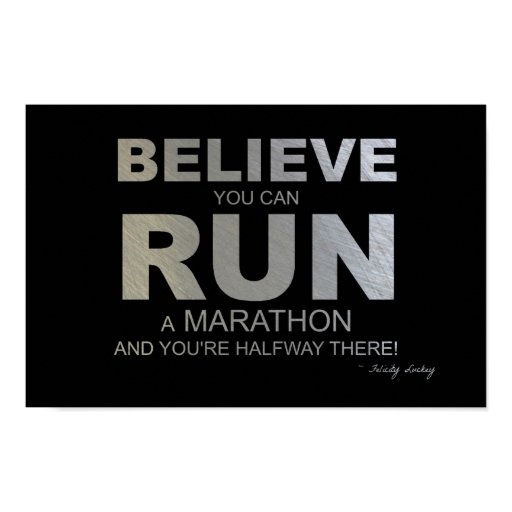 I've spent the better part of the last 4 months preparing for this race. Jen and I trained for the Granville 15-Mile Winter Run, and this training segued into training for my marathon. As I've mentioned previously, she committed to running the long runs with me to prepare for my race, even though she wasn't going to be able to actually run the marathon with me on the big day. I am extremely grateful for her commitment to me, especially through one of the worst winters that Ohio has ever seen! Even more awesome is that Jen is joining me in Toledo this Sunday as my #1 cheerleader. I've never had a cheerleader during a race before... never had someone there just for me. So this is huge, and I cannot wait to see her at various points on the course!
After one of our many cool morning long runs...
Okay, I'm sure you've heard enough about my running-partner-turned-best-bud, so I'll get on to discussing the race. The Glass City Marathon is located in Toledo, Ohio, which is just over two hours north of where I live in central Ohio. A big reason that I chose this race because of its tagline: "Flat and Fast Course--Great for Beginners." Yep, I like ALL of those words! Another reason: it is an April race. One of the many bits of advice given to me by Jen: do not run a marathon in May. If you ever meet her, she'll tell you about her Cleveland Marathon experience. It was enough to scare me off from distance races in May for a long time!
The race begins and ends on the campus of the University of Toledo, where once upon a time I competed in a swimming meet or two. The course is exactly what I like: a nice big loop around the city. It winds through quiet suburbs and hits a park or two as well. The finish is in the UT Stadium, how cool is that?!!
As I mentioned, this race is advertised as flat... check out the elevation map. Can't get much flatter than this!
I especially like the downhill from miles 21-26. After spending the last couple of nights watching the coverage of the Boston Marathon from this past Monday (I had to DVR it), I am very grateful for the way my race is set up. I've trained on hills, so of course I can do them, but it's so much nicer to know I won't have to deal with them on race day.
So, at this point in my training (as Jen says), "the horse is in the stable"... meaning, the work is done, it's time to rest these legs up and get ready for what's to come! I ran easy last week (only 16 miles total), and this week it's only 9 miles (5 Monday and 4 on Wednesday morning) leading up to Sunday's race. Taper taper taper!
On to my race strategy. I met a woman on Facebook a couple of months ago who is also running in Glass City (I think it's her 3rd or 4th marathon; she did Glass City last year as well). We've chatted on Messenger a few times, and have come to the conclusion that we should go ahead and try to race together! Our plans are very similar: take the race out nice and easy, in around a 9:30-9:45 pace. Hold that pace for the first 13 miles. Then, begin a gradual negative split, progressively getting faster if our bodies will allow it. I am planning on following my own race plan, and running how I feel is best for me, but it's exciting to know that I will at least have someone to chat with during some of the race!
Moving on to my goals for this race. Everyone (my running pals, my doctor who is a super-fast marathoner, and anyone who has ran a marathon and has given me their input) has told met that my first goal should simply be to finish. I hate having a goal like this. If you know me at all, you know I am super-competitive and I like to set goals for myself. To finish a race as a goal? Finishing is assumed... but I bow to those who are more experienced than me, and I will say that my "C" goal is to complete my first marathon, all 26.2 miles of it.

Now let's move on to the real goals. Based on how I've felt during our long runs, I feel that I can hold a 10:00/mile pace relatively easily for all 26.2 miles. That would be a 4:22 for my final time. So, my "B" goal is to go sub-4:20 (which would be 9:54/mile). I feel that this is very do-able, but again, I'm banking on feeling great the entire time. This goal gives me the leeway to not feel awesome the entire race, but still make a time goal.

Last but not least, my "A" goal. I have gone back and forth on this one several times. I have finally settled on "Get as close to 4:00 as possible". I love this goal, because I really don't feel pressured by it. I had considered setting a goal of going sub-4:00 (9:09/mile). In my heart, I know I can do this. I just don't know if I'm ready quite yet. And I don't want my memories of my first marathon to be
anything but positive. With this goal, I will be seriously happy with whatever I do! I will be blogging after the race, of course... so until then! #Bostonstrong